---
Logos
---
Annual Reports
---
Branding Guidelines
Between the sixties and the eighties a significant group of graphic rules and uses was documented and regularly updated in a folder that was organised into sections. Inside we can find the instructions that allow us to reproduce the logotype, graphic and typographic rules, designs for internal and external documents, signage and architectural applications. This document allows one to work with the company's graphic signs in coherence and efficient discussion with other trades.
Today this folder is an iconic, rare and little documented object and it seems important to us to render it accessible and distributable, to Graphic designers, students and anyone interested in the adventure undertaken by this emblematic company.
The successive documents from the folder and their developments will be published and reproduced so as to offer the widest possible vision of the work accomplished over a period of more than twenty years. This work will be done in collaboration with the archive team from IBM New York, and the Kandinsky Library of the Georges Pompidou Centre in Paris.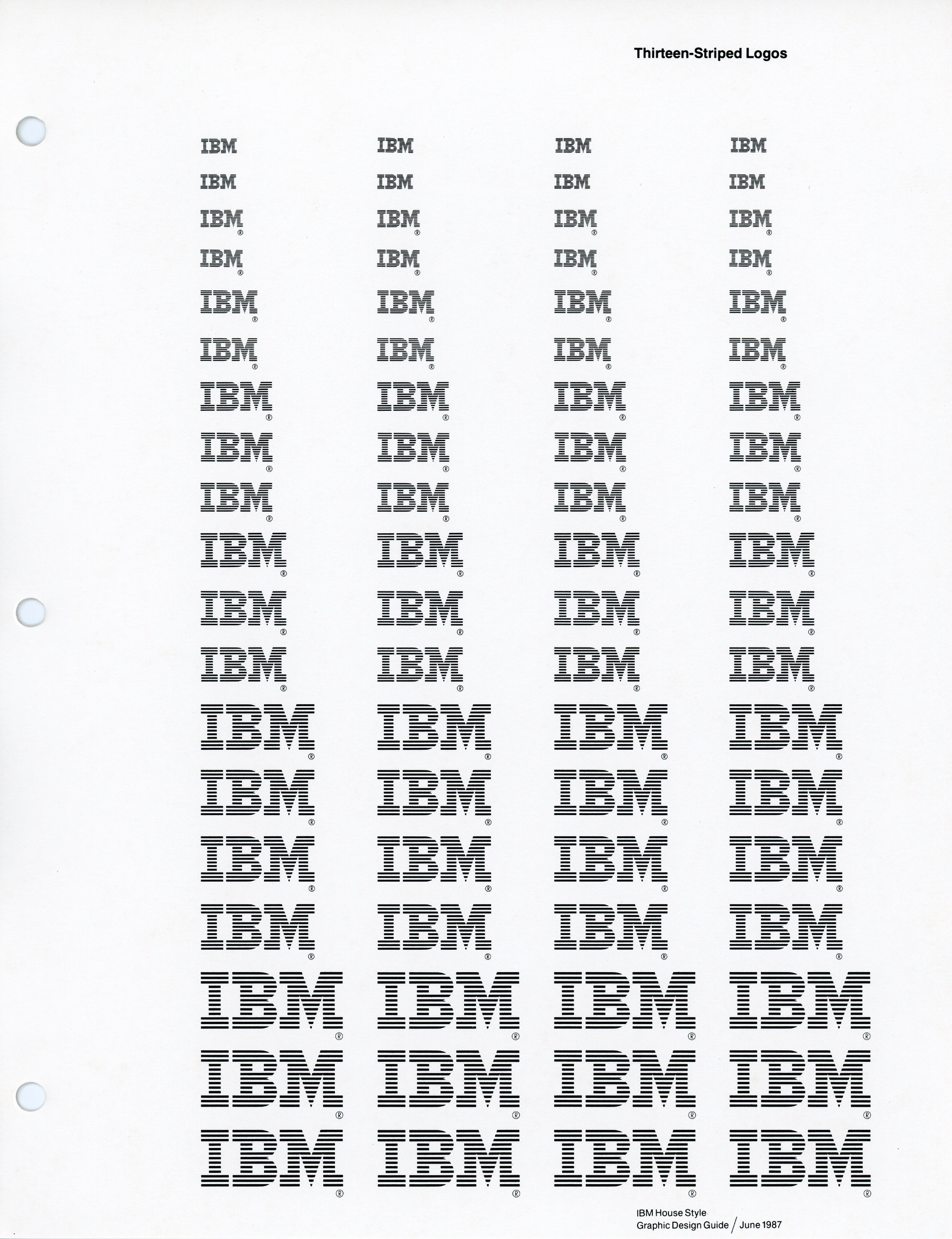 ---
Posters
---
Packaging
---
Collateral
---
The Rebus
Intersted in buying any of these? Visit the official IBM Logo Store:
---
IBM Gallery Exhibits
---
Stationery
---
Signage
---
Fabrics & Wallpaper
---
Stocks
---
TV Commercials
1984 IBM Product Center commercial
---
IBM Smarter Planet: Smarter Cyber Security
---
IBM Smarter Planet: Data Driven Business
---
IBM Smarter Planet: Smarter Energy
---
IBM Smarter Planet: Smarter Supply Chain
---
IBM Smarter Planet: Smarter Automotive