Conversations with Paul Rand
1996
Some samples frames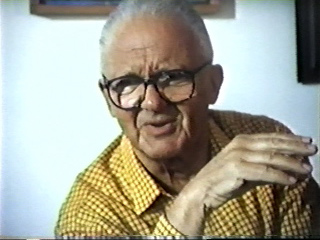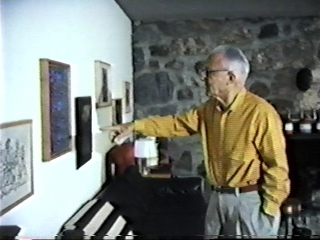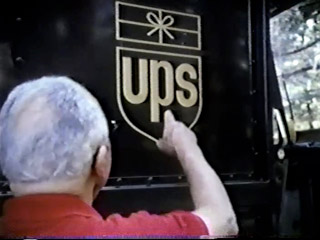 DVD Now Available
$40.00
(Includes shipping)
Title Information
Conversations with Paul Rand
28 minutes
A Film by Preston McClanahan
Music by Noel McClanahan
---
Purchase Information:
Send check (checks must clear prior to shipping) or money order to:
PM Films llc
74 Blue Gentian Road
Cranston, RI 02921
Paypal ordering option to be added in the near future.
"Paul Rand was one of the foremost designer/artists in America. A pioneer in many areas of the visual arts, his work remains relevant today Rand's books: Thoughts on Design and From Lascaux to Brooklyn are guide-posts to the art of visual communication. In this film, Rand shares his conclusions on design, fine art, form and content from his lifetime of practice."

— Preston McClanahan
Preston McClanahan's documentary Conversations with Paul Rand captures the wit and wisdom of America's leading design pioneer and provides insight into the methods of a master who transformed graphic design.

— Steven Heller
Next Video
Cooper Union interview with Steven Heller
1996
One of Rand's final public appearances before his death in 1996.
View Now